Wayward Board Game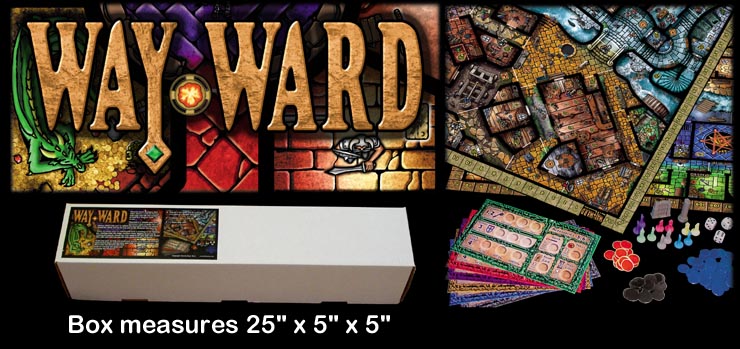 Shipping in the U.S. is free for this product. International shipping is not available.
Wayward is a "choose your own adventure" style of game for 1-6 players ages 12 and up. In this game you race to collect the most gold before the guards sound the alarm and try to trap you in the dungeon forever! For complete information about the game and its rules, please visit the Wayward Game Page on the Hirst Arts web site.
Mold discounts do not apply to this product.
Sorry, but this game was too expensive to produce so I cannot offer any discounts on this game.